The LDMF Foundation launches a Recruiting & Training Program for professionals and students in strategic management.
Organizations will be able in the future to request the LDMF Foundation to recruit and train new employees for them specialized in the know how and technology developed and provided by the LDMF Foundation on strategic Management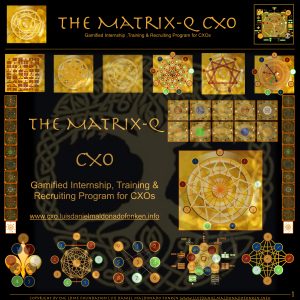 The LDMF Foundation has been created and designed as well as an experiment.
www.luisdanielmaldonadofonken.info
What is this experiment about?
The strategic management know how utilized by the LDMF Foundation, PTT (Primordial Technology Theta), needs to be implemented at all levels of the organization design, development, plan, strategy and technology.
It means that all employees of the LDMF Foundation must apply perfectly PTT Know How for Strategic Management, and all PTT applications related to their tasks.
The business incubation service of the LDMF Foundation, provides a safe process of development of an innovative idea into a business project, social project or not for profit project, with benefits to global human culture and civilization, according to the objectives, aims, and foundation statements of the LDMF Foundation.
For the business incubation projects, PTT for strategic management will be applied.
A business incubation project is designed an developed by following a plan, strategy, reaching milestones according to schedule.
As soon as the business incubation project is ready, mature and stable enough, will be externalized, through a legal register as an independent organization.
The birth of the new business. Before, the business project will be developed within the umbrella of the LDMF Foundation, as a business line of services and products.
The Challenge
In July 2017, the LDMF Foundation implemented the CXO Program. Through this program professionals and students on strategic management may participate of an internship program dedicated to provide to them PTT Know How for strategic management. The internship itself, a learning by doing program, will challenge them along 9 stages of development, by giving to them task associated to research, consultancy, education and business incubation projects of the LDMF Foundation.
Through this program the LDMF Foundation recruits professionals for 9 roles of strategic management, from project management assistant to CEO, consultant and investments management.
Through the CXO Program the LDMF Foundation build up skills of the new employees of all its projects and all the business incubation projects.
https://cxo.luisdanielmaldonadofonken.info
The Future: A Recruiting & Training Program/Service for Strategic Managers
We expect at the LDMF Foundation hat this training program will become later on a recruiting service for organizations interested into strategic management professionals with knowledge of PTT Know How and experience of application.